/my_files/client_provided_files/WPG_188594_5c8000254693b666562864.jpg
/my_files/client_provided_files/WPG_188594_5c800026e8562674605502.jpg
/my_files/client_provided_files/WPG_188594_5c80002a29a87413784001.jpg
/my_files/client_provided_files/WPG_188594_5c80002b0483d951407993.jpg
Real Estate services for Elko Nevada and surrounding communities.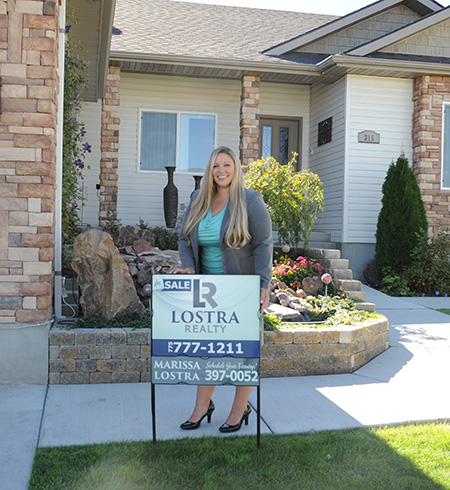 Lostra Realty
(775) 777-1211
Elko Nevada Real Estate Experts
Ready to take a stroll, jog or sprint down sellers street, buyers boulevard, leasing lane, property management parkway? You have come to the right place! Lostra Realty is a real estate company that is passionate about the real estate industry and its personal and economic impact. Our trusted advisors are here to help ensure that your real estate journey is a rewarding one. The expertise of who represents you can make a world of difference in the financial outcome of your real estate transaction. Our team of local REALTORs® can handle all of your real estate needs. From residential real estate- with buying and selling residential properties (such as single family homes, townhomes, investment properties and vacant land) to commercial real estate- with leasing, buying and selling commercial properties including individual businesses.

Our commitment to customer service, expansive knowledge base and top notch negotiating skills are here to provide you with the finest real estate experience. Lostra Realty prides itself on the protection and value of your property. Whether buying, leasing or selling we create a partnership with our clients and work rigorously to meet the specific and unique needs of each one of our clients. Our role with our clients extends beyond that of a typical real estate salesperson. We identify the goals that are most important and strategize a plan for the best outcome for your personal situation. This helps us turn your real estate dreams into reality. If you need assistance with a small renovation to a complete makeover-we can help with residential and commercial development and construction projects with an engineer and contractor in office. Stop in and see us, so that we can put our team to work for you!
Sign Up For Listing Alerts
Request Free Property Valuation
Client Testimonials
I have nothing but great things to say about Lostra Realty!! Marissa Lostra is amazing! Being a first time home buyer I had done my research and read about how buying a home can be a difficult process and I knew I wanted to find the best agent. I was referred to Marissa by a friend and I am glad I contacted her. Marissa made my home buying experience very enjoyable, she always answered my questions before I even asked them and kept me in the loop as to what was going on at all times. I highly recommend Marissa Lostra to anyone looking for an amazing realtor! I know I will contact her when I need a realtor again. - Josh F.
Odessa was wonderful to work with! We listed our home and had an accepted offer with only 32 days on the market. She listed it at the right price and worked to get us moving on to our next home. Thank you Odessa!! - James and Christy
These guys are the best, went way out of their way to get us in our home. David Lostra had the upmost respect and is very ambitious. He went above and beyond, picked up checks and delivered them, made calls he didn't need to, even acted as a mediator to our loan officer who didn't want to work with us. I would recommend these guys to anyone, especially my close friends and family. - Mike J.
David is hands down the best realtor to work with. He went above and beyond for us when we were searching for a home. When we found the perfect place, he handled everything smoothly and professionally. - Jessica H.
Working with LeeAnn Benavides was great! She helped me with buying my first home and it went smooth! I highly recommend her and the Lostra team to anyone looking to buy or sell a home. - Steve C.
Marissa is the hardest working realtor you will ever meet! She goes above and beyond for her clients. No matter what your budget is, Marissa will work with you to find the perfect home! She is knowledgeable, friendly, and fun. Without her on our side our home buying experience wouldn't have been the same! - Whitney S.
Odessa was amazing to work with and helped us through everything when we purchased our house. Dealing with a difficult seller, she kept our best interests in mind throughout the entire process! I would recommend her to anyone in need of selling or of purchasing a home! - Tyler and RaeAnna
David helped me with the process of buying my first house! He was super helpful and did amazing! Definitely goes out of his way to get things done! - Nikki M.
I was looking for someone to help us find a house in Elko while I am living in Tooele, Utah. Odessa jumped right on the bandwagon and found us several homes to look at. She always responds to my requests almost immediately. She is a wonderful, caring, knowledgeable, gracious lady and I recommend her to anyone looking to buy (or sell) a home in the Elko area. - Susan and Byron
David was my realtor and even though he is pretty fresh to the job, he did an outstanding job! I am not a very patient person so the fact that I got all of my paperwork to sign ASAP was huge to me! He informed me of houses the second he knew of them, and he has completed my dream of getting away from rent and being a home owner. Everyone at Lostra realty were very professional, understandable, and a joy to work with. If I ever buy or sell again, they will be my #1. Thank you all so much from the bottom of my heart. - Lauren J.
Meet Our Spectacular Agents